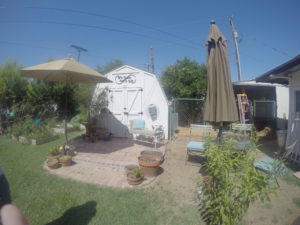 City Farming is a how-to manual for gardening and raising livestock,  packed with practical information.  Each section spotlights examples that show how backyard farmers creatively apply agricultural know how to the real world of urban farming.
Chapters are divided according to specific urban farming challenges.
To supplement each chapter of the book, I have gathered information that you can view on this website, including virtual farm tours, interviews, photos, tutorials and tips. There are also links to the best online information and helpful resources for urban farmers.
Click on the links below to view tips.
MAKING THE BEST — USE OF SPACE
SUSTAINABILITY: CREATING A FARM THAT LASTS